La Endiablada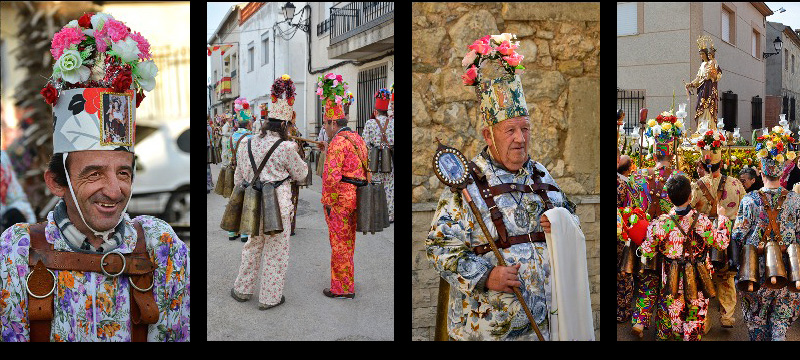 La Endiablada, which roughly translates as "The Brotherhood of the Devils" is an all tradition that has survived through the centuries and is held each year in the small town of Almonacid del Marquesado, Cuenca, Spain. The brotherhood of the "diablos" is a religious organization dedicated to Candelaria Virgin and San Blas. During three days of febrary they wear an outlandish costume, make noise with big cowbells and lack a unified rhythm all in a unique and colorful tradition.
Series of 45 photographs. Approximate size 19x10,6 in. Unpublished series, never exhibited.

La Endiablada es el nombre dado a una manifestación festiva de tradición inmemorial celebrada en Almonacid del Marquesado (Cuenca), durante los días 1, 2 y 3 de febrero en honor a la Virgen Candelaria y San Blas. Durante estos tres días los "diablos", ataviados con trajes de llamativos colores y grandes cencerros colgados a la espalda, recorren las calles del pueblo y sacan en procesión a los Santos, dedicándoles danzas y saltos.
Serie de 45 fotografías. Tamaño aproximado 48,5x27 cm. Serie inédita nunca expuesta.